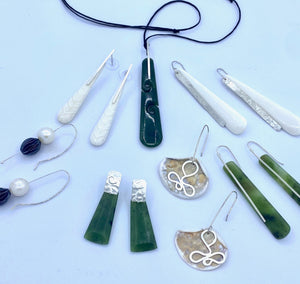 Pop out to Muriwai and see art and talk to over 25+ artists in pop-up galleries or their studios. Always a fun and festive way to experience Muriwai. 25 and 26 Nov 2023.
---
It was a pleasure to run a workshop at the Muriwai Surfclub to make flowers from recycled plastic bottles to decorate the large picture frame located at the entrance of Jack Butt Lane. Thanks for the support and amazing turnout of all ages. Impressed to see 3 generations participate in the workshop. We're all creative at heart. A reminder of the trauma my community is going through post Cyclone Gabrielle but also a celebration of the beautiful place Muriwai is. Help us retore Muriwai.
---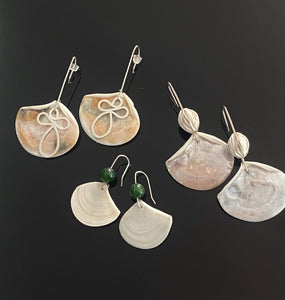 The Found collection is about finding, observing, making connections and journeys of self-discovery. Handcrafted from stirling silver and shells found on Matarangi Beach, Coromandel. Each shell is unique like our DNA and fingerprints.
---
• contemporary jewellery • greenstone • pendants • pounamu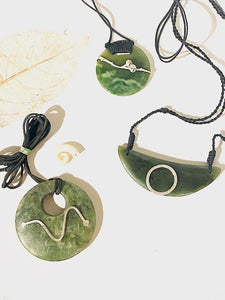 My latest creations are a continuation of my collaboraiton with pounamu carvers. Designs and silver work by Joss. The Hono (connect) pendants represent the connection with carvers, pounamu and the sea, sun and nature (see picture). These are unique one off pieces.
---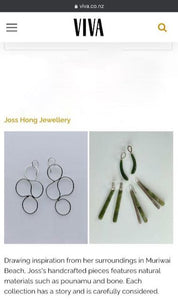 Big thanks to Viva for choosing me as a small business to support during lockdown. https://www.viva.co.nz/article/fashion/viva-certified-small-businesses-to-support-during-lockdown/