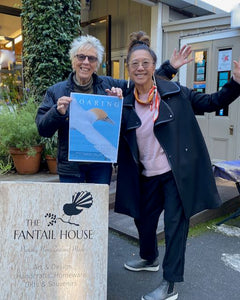 To soar means more than just to fly; it means to rise swiftly, to feel the wind slipping below you as you ride it higher, higher, higher. Flying is just moving through the air.
---
I'll be launching my fern and leaf collection inspired by the Abel Tasman and the Kepler great New Zealand walks at the Muriwai Arts Trail 22-23 May. Open 10am - 5pm.
---
• contemporary jewellery • Muriwai • pounamu • sterling silver
Coast to Coast Exhibition at Orakei Arthaus (20-29 November) . 
I am delighted to be one of eight artists from Muriwai on Auckland's west coast "travelling" to Auckland's east coast with a new exhibition "Coast to Coast".
---
• contemporary jewellery • earrings • greenstone • Muriwai • NZ Herald • pounamu • sterling silver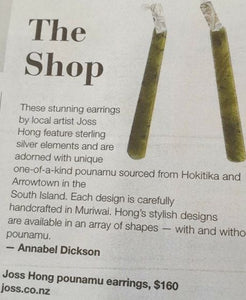 I am delighted to be showcased in the Canvas magazine, NZ Herald. My Hono collection is a celebration of a collaboration between pounamu and bone carvers. All designs are created by me, the stirling silver is handcrafted by me in my Muriwai workshop. I have a range of different pounamu and bone earrings. My studio is also open by private appointment. Contact me on joss@joss.co.nz or 021 865677 to arrange a visit.
---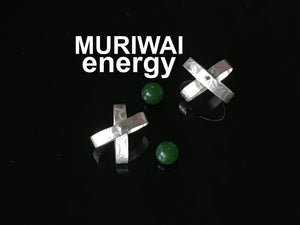 Joss Hong, contemporary jewellery artist is launching her 'pure energy' collection at the Muriwai Energy exhibition. Open daily 10-4pm until 31 August at level 1, 194 Great North Road, Grey Lynn, Auckland.